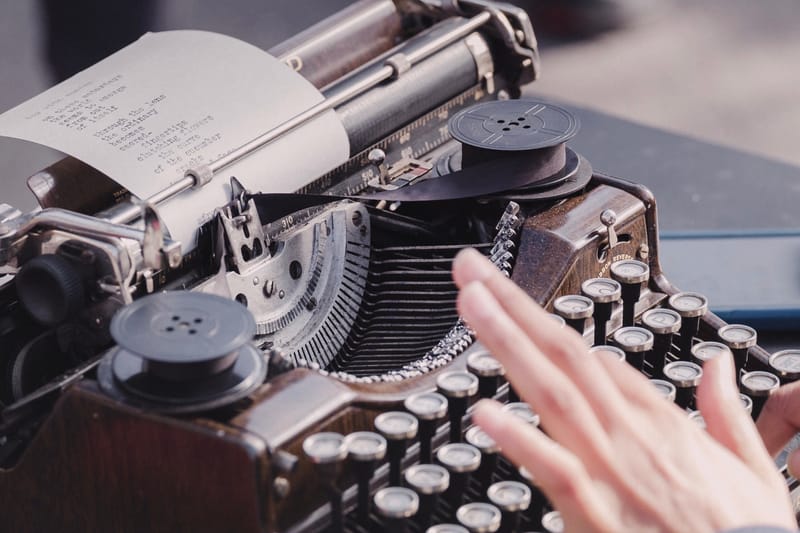 Kathy Dickinson Gray, M.A., NCC, LPC, LMFT, OTA,
EMDR Certified
Specialist in Sensory Processing/Self-regulation
Houston Eating Disorder Specialist
Certified IMAGO Relationship and Couples Therapy
*
1525 Lakeville Drive, Suite 114
Kingwood, Texas 77339
*723 W. 17th St.
Houston, Texas 77008
Phone: 281-223-3421
Email:
kdgray8@gmail.com
kathygrayachievefulfillment.com
Informed Consent and Practice Policies for Office and Online Therapy
Welcome! I am pleased that you have chosen me to be your mental health professional. This document answers many questions clients often ask about counseling both in the office and with the new technology of online therapy, and explains procedures, financial policy and the privacy policy used in the practice of Kathy Gray, M.A., LPC, LMFT, OTA. After reading the agreements and practices, we will discuss your questions and clarify any concerns before you sign our working agreement to begin services. Please ask about any part of the agreements and practices that you do not understand.
Counseling Process and Relationship – I believe that counseling is an interactive process between counselor and client and includes active listening, honesty, trust and mutual respect and completing outside assignments when appropriate. It also includes openly discussing concerns about the counseling process. An effective counseling relationship involves developing a healthy relationship with clear boundaries. I believe that my job as counselor is to help the client find his or her way through what may be difficult times or situations. And although ultimately only the client can direct his or her path, I am supportive, understanding and caring through the counseling process and treat each client as an individual with individual needs. Please know that I am a professional that is committed to your well-being.
It is important to understand that we have a professional relationship. If I see you in public, I will protect your confidentiality by not acknowledging or approaching you. I will wait for you to speak to me before I acknowledge you. I will not discuss your case in any public place. Contacts, other than chance meetings will be limited to scheduled appointments.
If you are coming to therapy appointments in my office, the first session we will discuss your presenting concern, your history and will discuss the goals you want to accomplish. If I am meeting with a minor, I will ask to first meet with the parent or guardian to discuss the above-mentioned items and the unique issues of confidentiality with a minor. Initially, counseling often results in the client experiencing uncomfortable feelings or thoughts. Sometimes things get harder before they get better. This experience may affect the client's relationship with family members, spouse, or other significant relationships. When you bring your child for counseling, it is imperative that you stay in the building during the session. I must be able to find you in case of emergency. If one parent has custody of the minor then documentation identifying the managing conservator will be required before treatment begins. If you qualify for counseling via online therapy, it is preferable that you come into the office for the first session, then the following sessions may be scheduled online.
The number of sessions needed will depend upon the circumstances that are taking place in each person's life. Each person's journey and struggles are unique, and each person moves at a different pace. Some clients may require only a few sessions in order to reach their goals while others may take several months or possibly even longer. You, the client, are in complete control. You may choose to end our professional relationship at any time. When you are ready to terminate therapy, please allow at least one session so we can have closure. If you find that my particular style of therapy does not meet your needs, please feel free to come to me first with your thoughts, and you may ask for referrals to other therapists.
LITIGATION POLICY AND FEES FOR COURT-RELATED SERVICES
Due to the nature of the therapeutic process and the fact that it often involves making a full disclosure with regard to many matters which may be of a confidential nature, it is agreed that should there be legal proceedings (including but not limited to divorce and custody disputes, injuries, lawsuits, etc.), you agree that neither you, your attorneys or anyone acting on your behalf will subpoena records from my office, or subpoena me to testify in court or in any legal proceeding. By your signature below, you agree to abide by this agreement.
Initial ______
If I am subpoenaed to provide records or testimony in violation of this agreement, you acknowledge and agree that you will pay for all of my professional time, including preparation and transportation charges, regardless of which party issues the subpoena or requires me to testify.
If I am required to testify in court or give a deposition, the hourly fee is $300 per hour for a minimum of 4 hours and this includes preparation time, travel time and attendance at any legal proceeding. If the testimony or deposition exceeds 4 hours there will be an additional charge of $300.00 per hour for every hour or portion of an hour spent in court or deposition.
When I go to court or give a deposition, I have to clear my schedule and not see other clients, so there is a 48-hour cancellation policy for court and depositions. For example, if the court appearance or deposition is scheduled for Monday, this office must be notified of any cancellation no later than Noon on the Thursday before. Any cancellations that occur within the 48-hour time frame of the court appearance or deposition are NON-REFUNDABLE.
I will accept cash, money order, cashier's check, MasterCard, Visa or Discover for payment of time related to court appearances or deposition. NO PERSONAL CHECKS WILL BE ACCEPTED FOR THESE SERVICES. All payments are due 48 hours prior to the scheduled court appearance or deposition, and no later than 12:00 Noon on Thursday if the court hearing/deposition is scheduled for a Monday.
If I am subpoenaed by one party to provide records or testimony in violation of this agreement, I also reserve the right to terminate our professional, therapeutic relationship immediately and refer you to other mental health providers.
I will NOT provide custody evaluations or recommendations regarding access to or visitation with minor children. I will NOT provide medication or prescription recommendations. I will NOT provide legal advice. None of these activities are within scope of my practice.
Court Appearances - My focus in providing counseling and psychotherapy is on treatment and healing. It is NOT my intention to become involved in cases that require evaluation (either written or otherwise) or my testifying in court. You should hire a different/neutral mental health professional for any evaluation or testimony you require. If you choose to involve the legal system in our work together by issuing a subpoena for my treatment records or my testimony in court, this will represent a conflict of interest for me, and I will terminate our therapeutic relationship and provide referrals to other providers. This position is based on two main reasons: 1) My statements may be seen as biased in your favor because we have a therapeutic relationship, and 2) The evaluation/testimony may affect the therapeutic relationship and that relationship must come first. This applies to clients of all ages. If I am required to appear in court or conference via telephone, the CLIENT/GUARDIAN will be REQUIRED to pay my fees listed above.
Cancellation and Missed Appointments - Since scheduling an appointment involves reserving a time specifically for you, a 24-hour advance notice is required for cancellations. If you cancel less than 24 hours before your appointment, you will be considered a NO SHOW for that visit and you will be charged the FULL FEE for that session. Once you have two NO SHOW appointments, you will be required to secure any subsequent appointments with a credit card. Subsequent NO SHOW appointments will be charged the FULL FEE for the missed session. By initialing, you agree to these terms.
In-Office Therapy Fees –
All individuals, Couples/Families sessions $150.00
Cancellation
- There is no charge for appointments cancelled 24 hours in advance of the scheduled time. Appointments cancelled less than 24 hours ahead of time are charged full fee. The first NO SHOW will result in a charge of the FULL FEE ($150.) for that session, NOT the copay. You will be asked to secure any missed appointments with a credit card at the initial visit. Initial ______
Emergency Care
- If you are experiencing an emergency and need to talk to someone immediately, call 911, a telephone crisis line, or go to the nearest emergency room. I must emphasize that I am not a crisis counselor. If you would like to communicate your emergency to me, that is fine but we will discuss it during our next scheduled appointment. If I am out of town, I will provide you with a therapist name and number of whom you may call in the case that you need to speak with a therapist. By initialing here, you agree to consent your information to this therapist as a temporary means of coping with an emergency.
Initial ______
Definition of Telehealth: Telehealth involves the use of electronic communications to enable Kathy Gray to connect with individuals using live interactive video and audio communications. Telehealth includes the practice of psychological health care delivery, diagnosis, consultation, treatment, referral to resources, education, and the transfer of medical and clinical data.
I understand that I have the rights with respect to telehealth:
1. The laws that protect the confidentiality of my personal information that I have already signed also apply to telehealth. Copy of our Office Policies and Therapeutic Informed Consent can be provided.
2. I understand that I have the right to withhold or withdraw my consent to the use of telehealth in the course of my care at any time, without affecting my right to future care or treatment.
3. I understand that there are risks and consequences from telehealth, including, but not limited to, the possibility, despite reasonable efforts on the part of the counselor, that: the transmission of my personal information could be disrupted or distorted by technical failures, the transmission of my personal information could be interrupted by unauthorized persons, and/or the electronic storage of my personal information could be unintentionally lost or accessed by unauthorized persons. Achieve Fulfillment utilizes secure, encrypted HIPAA compliant audio/video transmission software to deliver telehealth via ReGroup.
4. By signing this document, I agree that certain situations, including emergencies and crises, are inappropriate for audio-/video-/computer-based psychotherapy services. If I am in crisis or in an emergency, I should immediately call 9-1-1 or seek help from a hospital or crisis-oriented health care facility in my immediate area.
Informed Consent for Telehealth Services Cont.
Patient Consent to the Use of Telehealth:
I have read and understand the information provided above regarding telehealth, have discussed it with my counselor, and all of my questions have been answered to my satisfaction. I have read this document carefully and understand the risks and benefits related to the use of telehealth services and have had my questions regarding the procedure explained.
I hereby give my informed consent to participate in the use of telehealth services for treatment under the terms described herein. By my signature below, I hereby state that I have read, understood, and agree to the terms of this document.
Print Name ___________________________________
Client's Signature/Date __________________________________
RELEASE OF INFORMATION
Client name ___________________________________
I understand that my records may be protected by law. If so,
I authorize _____________________________________________________________
(person, school, agency, physician, etc.)
at ____________________________________________________________________
(address, email, or phone number)
and Kathy Dickinson Gray, M.A., LPC, LMFT, OTA to exchange information for the purpose of enhancement of treatment. This information is to include medications, behavioral information and impressions, and any other pertinent information. I understand that exchanges may include and are not limited to information pertaining to risk of harm to self or others, history of abuse, mental health diagnoses, medical diagnoses, and substance use or abuse history. I also understand that this consent is revocable at any time with written notice. This signed record of consent is valid in both paper and electronic form (i.e., PDF, scanned, emailed, photo).
__________________________________________ _____________________
Client Signature (parent or guardian if applicable) Date
Patient Intake Form
Name: ___________________________________ SS#: _____________ Date of Birth: __________ Age: ______ Gender: Male Female Non-Binary Transgender Other:___________ Address: _________________________________________ City/State/Zip: ______________________ Employer/School: ______________________________________________________________________ Home Phone: ________________________ Cell: ______________________ Work: _________________ Where do you prefer to receive calls? __Home __Cell __Work Can I leave a message? __Yes __NoMay I contact you by e-mail: __Yes __No
Children living in the home:
Name: __________________________ Name: __________________________ Name: __________________________
Email address: ___________________________________
Age: _____ Age: _____ Age: _____
Relationship: ____________________ Relationship: ____________________ Relationship: ____________________
If client is a minor:
Mother's Name: ______________________________ Home phone: _____________________ Work phone: _______________________ Cell phone: ___________________________
Father's Name: ______________________________ Home phone: _____________________ Work phone: _______________________ Cell phone: ___________________________
Emergency Contact
Name: ____________________________________ Relationship: _________________________ Address: ______________________________________ Phone: ___________________________
Health Information
Please list any medical conditions you feel the therapist should be aware of: _______________________________________________________________________________________ _______________________________________________________________________________________ _______________________________________________________________________________________
Please list the medications the patient is currently taking, including the dosage: _______________________________________________________________________________________ _______________________________________________________________________________________
Complaints
– If you have concerns or complaints regarding your treatment, please talk with me first. If there is no resolution there, you may contact:
Texas State Board of Examiners of Professional Counselors: Complaints Management and Investigative Section
P.O. Box 141369
Austin, Texas 78714-1369
Or call 1-800-942-5540 to request the appropriate form or obtain more information. _______________________________________________________________________________________